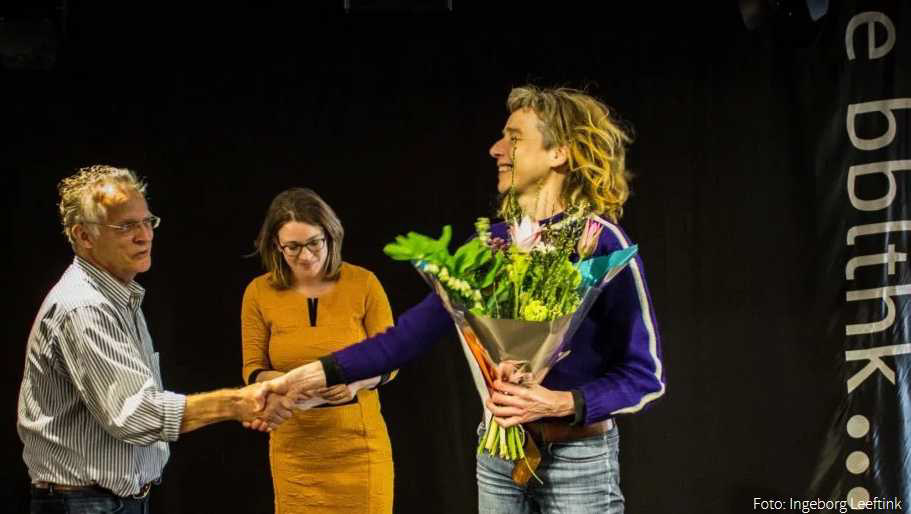 Juryprice at the Culturele Ronde
handed over by the Jury and the councilor of Wageningen, April 2019

Click on picture for text.
performing  _gender   [ dans OR perform* AND gender_performatief? ]
In this study I elaborated on my art work on gender identity en sexual diversity. I combined gender theory of Judith Butler with dance and performance with a focus on the body. My case study was Performing Gender, a dance and performance project directed at gender identity and expression.
The study concerns the potential performativity of dance and performance in relation to gender. Can performance have an eventual power in questioning sex stereotypes and in portraying alternative images? And more interesting: in what way, how? What is the role of experiencing the body in performing in relation to this potential performativity?
Photographs in NEW Dutch Photography Talent 2016